Are you considering the pros and cons of self-managing your Missoula rental property vs. hiring a professional Missoula property manager? There is a lot to take into consideration, after all, this is likely your single largest investment. Let's take a deep dive into the many facets of managing rental property in Missoula.
TIME
From creating marketing materials, fielding calls from prospective renters, conducting showings, processing rental applications, running background and credit checks, completing the move out inspection, coordinating vendors to complete the make ready, it is all very time consuming. Do you truly have the time to attend to these matters, all while holding a full time job? Are you able to leave to work to attend to an emergency, or field phone calls from prospective renters? Or, do you have to wait until after you get off work, so you can work for another 2 or 3 hours on getting your property rented?
TECHNOLOGY
Today's savvy renters are looking for convenience through technology. They want online applications, they want to watch video tours from the comfort of their own home, they want to pay rent online, they want to view properties on their schedule. They want the convenience of electronic lease signings. Do you have access to this technology? What is the cost involved?
MARKETING
Slapping up an ad on Craigslist with a few photos doesn't cut it anymore. Renters are on Zillow, Trulia, Hotpads, they are searching Missoula property management websites, they are watching video tours, and 3D tours. They expect more than they did even just 5 years ago. How will you propagate your rental listing and saturate the web? How much time and expense will it take to create quality marketing materials? Are you equipped with a 3D camera, gimbal, adept at photo and video editing? Are you adept at optimizing your youtube video, using key words and tags to increase exposure? How will you compete with the professional property managers in Missoula, such as Rent Smart, who are masters at marketing?
SCREENING
This is perhaps the most important step in the process, and we have encountered so many DIY landlords who have gotten into some real hot water by "going by their gut". This is not an effective means of tenant selection. Do you have a standard list of requirements that the applicants must meet in order to be considered? On what basis will you award the property to an applicant out of multiple applications received? How will you obtain a credit and background report? What does this cost?
FAIR HOUSING AND THE MONTANA LANDLORD TENANT ACT
How familiar are you with Fair Housing and the MRLTA? This is key, as if there already isn't enough risk with screening to find the right tenant, hoping they take care of the place, and that they pay rent on time, there is the chance that one uniformed decision could cost you tens of thousands of dollars in fines and legal fees. We encounter so many DIY landlords who think they have it figured out, how they can beat the system and get around the laws. These are landlords who need our help the most, but simply do not want to follow the laws. Don't be that guy.
LEASE AND SUPPORTING DOCS
Finally, you need a solid lease, one that has been drafted by a local attorney. You will need the mold disclosure, lead based paint disclosure, the move in condition report, you will need the security deposit disposition form, resident handbook, etc. All this takes time and money to get created.
MANAGEMENT DOESN'T COST, IT PAYS!
In the end, what are you looking to save? It is clear that there is a significant time investment in managing your Missoula rental property. Your time has value, and likely you already have a full time job. If your time value is not a concern to you or your family, how much will it cost you to get set up with the technology, marketing, background checks, lease docs, etc?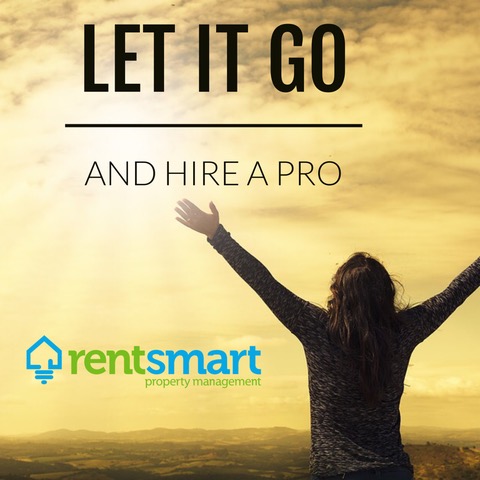 Why not hire a professional Missoula property management company such as Rent Smart Property Management? We are already equipped with an arsenal of technology and systems in place to ensure a smooth tenancy. We have invested thousands of hours in continuing education, industry conferences and PM networking groups to stay current with the latest property management trends and changes in legislation. We make property management look easy because we have dealt with thousands of rental applicants, tenants, leases, conflicts, emergencies and disputes. Our expertise is here to serve you for less than it costs you to take your family out to dinner once a month.
Get your life back, practice your golf game, spend time with your family. Let Rent Smart Property Management take care of your investment property. After all, passive income isn't very passive if you are doing all the work.
Learn about our pricing options and schedule an appointment with us today!