Property Management in Missoula
Let Us Manage Your Missoula Rental Property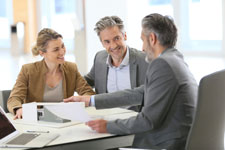 Thank you for your interest in our property management services
We offer a full range of residential property management services tailored to you as an investor, homeowner, or landlord. Rent Smart Property Management specializes in the management of select residential single family homes, duplexes, condos and apartments in Missoula, Montana and immediate surrounding areas such as Lolo and East Missoula.
Do you have an upcoming vacancy?
Are you looking for a change in management?
Is self-managing just taking up too much of your time?
Are your tenants behind in rent?
If you answered "yes" to any of these questions, you have a need. Let Rent Smart Property Management provide the solution.
Our scope of services for full scale property management includes:
+
Market analysis and consultation to maximize rent rate
Oversee make ready cleaning and improvements
Interior and exterior watermarked photographs of your Missoula rental property. Create and manage the online marketing campaign for your vacant rental units.
Narrated walk through video tours to ensure your property receives 24/7 exposure, especially to out of area prospects so we can reach the broadest market possible
Online rental applications
Tenant screening, including credit check, criminal background check, income and rental history verification
Move in condition report complete with photos and a narrated move in condition video to eliminate disputes at the time of move out
Electronic lease signing
Tenants may pay rent online as a complimentary service
Interim interior inspection
Periodic drive by inspections
24 hour emergency maintenance services
Provide and supervise maintenance
Vacant property checks
Lease enforcement
Rent collections
Pay owner bills
24 / 7 Access to your financials, invoices and maintenance records through our online owner portal
Same month owner distribution, funds are electronically deposited into your bank account
Move out inspection, oversee make ready cleaning and improvements
Security deposit disposition and refund of deposit
Our monthly management service is competitively priced and based on a percentage of the monthly rental income.
Marketing your rental property
+
It is official. Google has confirmed that more searches are being conducted on a mobile device than a PC or Laptop. We market your property so you will get found by those who are looking for it. Since today's Millennials are not looking at the newspaper classifieds, we advertise our listings on a variety of online outlets and social media. All advertisements point back to our website to convert the lead into an applicant. Rent Smart's fully responsive website makes it easy for tenants to view your listing, schedule an appointment and apply online.
Tenant Screening
+
Our screening criteria is stricter than most. As a result, we have very low delinquency and higher than average security deposit refunds. That means Rent Smart is reaching the highest qualified tenants. We look at a variety of factors to approve the rental application such as combined household income, rental history, national criminal and eviction history background checks, and lastly, credit score.
The Move in Process
+
Once your unit is rent ready, Rent Smart will conduct a thorough inspection of the property to fully document the condition of the property at the time of move in. As an added layer of protection, we fully document the condition of the property with photos, focusing on the items that can be expensive to clean, replace and repair. This adds a layer of protection in defending a security deposit dispute, and it protects the tenants from being charged for pre-existing conditions.
The Accounting Cycle
+
Rent is due on the first, late fees are assessed at noon on the 5th. All residents receive a lease statement via email 5 days before the rent is due. On average, 70% of Rent Smart residents pay their rent online by the 1st of the month. Online rent payments may take up to 5 days to fund. Once the rents clear, we begin paying owner bills. Once bills are paid, the management fee is charged, the account is reconciled and your distribution will be deposited into your account electronically. While our management agreement states that we have up until the last business day of the month to distribute owner funds, our goal is to have them completed by the 15th of the month, often times sooner.
Lease Enforcement
+
We monitor your property by conducting scheduled interim inspections and follow up inspections, exterior drive by inspections, and when a maintenance request is placed.
If an exterior drive by reveals sub-par care, a notice to correct will be issued and a notice of interior inspection may be sent. When we conduct the interior inspection, follow up inspections may take place until the deficiencies are corrected. In the event of damages, we will repair the damages at the residents' expense at the current time, not at the time of move out. We actively engage with the residents to get them back into compliance throughout the entire process, and we communicate with their cosigners every step of the way.
Move Out / Turn Over Process
+
Residents are required to give 30 days written notice to vacate in advance of their lease expiration date. When the notice is received, we send them a move out instructions letter to prepare them for the move with helpful tips to maximize their security deposit refund.
Rent Smart notifies the property owner of the upcoming vacancy and we provide a market overview and consultation on any improvements that should take place during the turn over to maintain the property's competitive edge in the market place. We begin the marketing of the property with the goal to have it re-rented before the existing tenant vacates.
Let's Get Started!
+
Fill out our form to receive a complimentary market analysis and find out what you should be charging for rent, what you can do to improve your property to keep it competitive in today's market, and to receive a copy of the Western Montana Chapter of the National Association of Residential Property Managers vacancy report to see how your property compares to the Missoula rental market.
Inquire About Our Services
406.926.1724
Missoula Area Information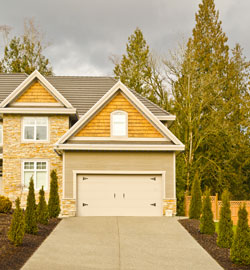 Some might dub it unique, cool or hip. Others will experience it as serene, welcoming and replete with natural beauty. You might spend time here and see it as vibrant, active and pulsating with places to go and things to do. The beauty of Missoula is that it is all these things and more. – Destination Missoula
Areas We Service
South Hills
The Rattlesnake
Missoula's Northside
Westside
Orchard Homes
Downtown Missoula